[vc_row type="full_width_background" scene_position="center" text_color="dark" text_align="left" top_padding="70″ bottom_padding="50″ overlay_strength="0.3″][vc_column column_padding="no-extra-padding" column_padding_position="all" background_color_opacity="1″ background_hover_color_opacity="1″ width="1/6″][/vc_column][vc_column column_padding="no-extra-padding" column_padding_position="all" background_color_opacity="1″ background_hover_color_opacity="1
Sewage Treatment
[/
Wastewater Solutions can plan and manage your sewage treatment installation from start to finish.
Your Satisfaction is our Priority
We meet you onsite and discuss the best positioning of your wastewater system .
We discuss and plan the best irrigation type for your block.
We organize everything required by your local authority.
We maintain service and educate you on how to maintain your system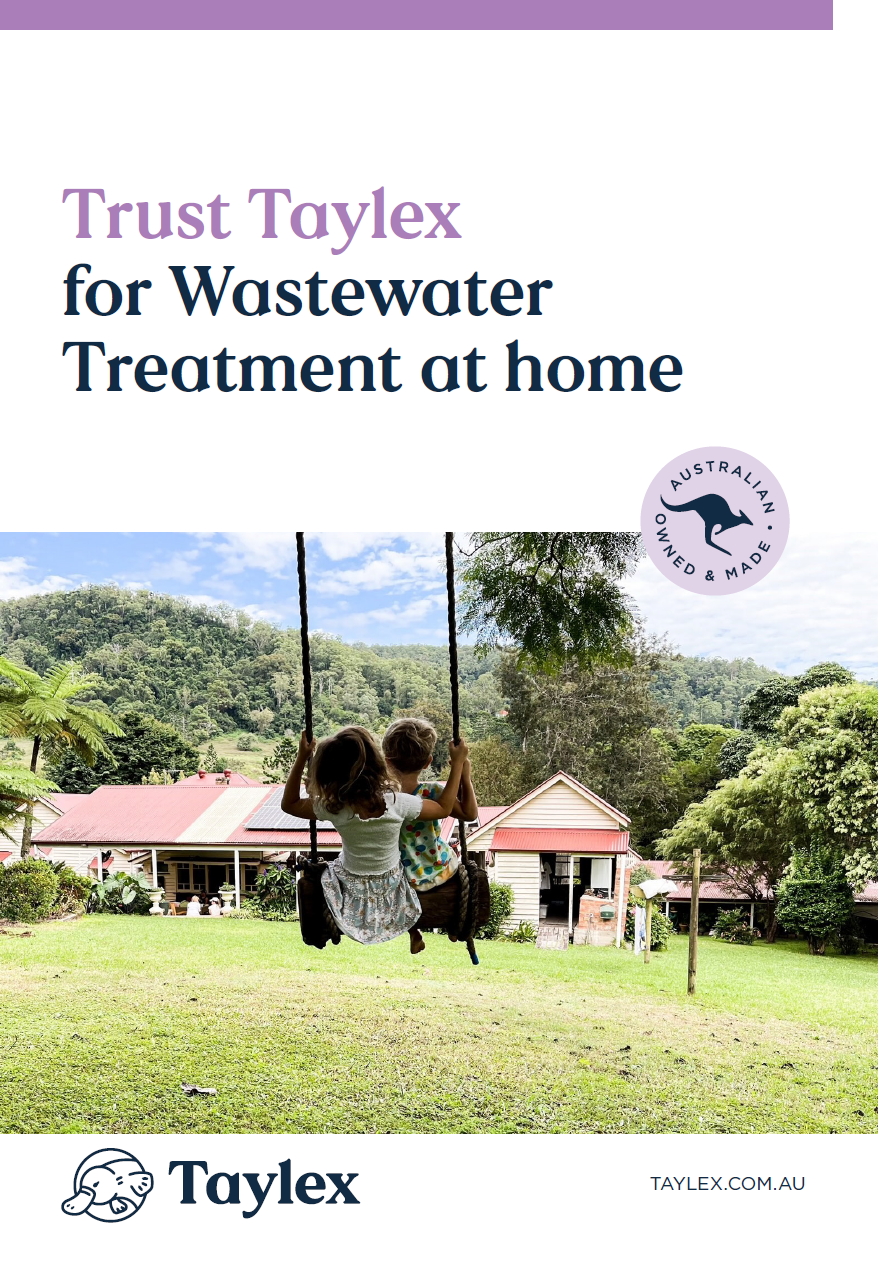 Download the Taylex Home Sewage Solutions brochure here
[/vc_column][vc_column column_padding="no-extra-padding" column_padding_position="all" background_color_opacity="1″ background_hover_color_opacity="1″ width="2/6″
Why choose Taylex for your sewage treatment plant requirements?
Taylex have a treatment system that suits all domestic dwellings from a 1 bedroom to 10 bedroom residence.
Taylex is Australia's longest operating wastewater company first established in 1969.
15 Year tank warranty including internal compartment walls
The Taylex ABS Advanced Secondary Sewage Treatment System come in concrete and poly tanks.(No site too difficult)
[/vc_column_text][/vc_column][vc_column column_padding="no-extra-padding" column_padding_position="all" background_color_opacity="1″ background_hover_color_opacity="1″ width="1/6″][/vc_column][/vc_row][vc_row type="in_container" scene_position="center" text_color="dark" text_align="left"][vc_column column_padding="no-extra-padding" column_padding_position="all" background_color_opacity="1″ background_hover_color_opacity="1″ width="1/1″]